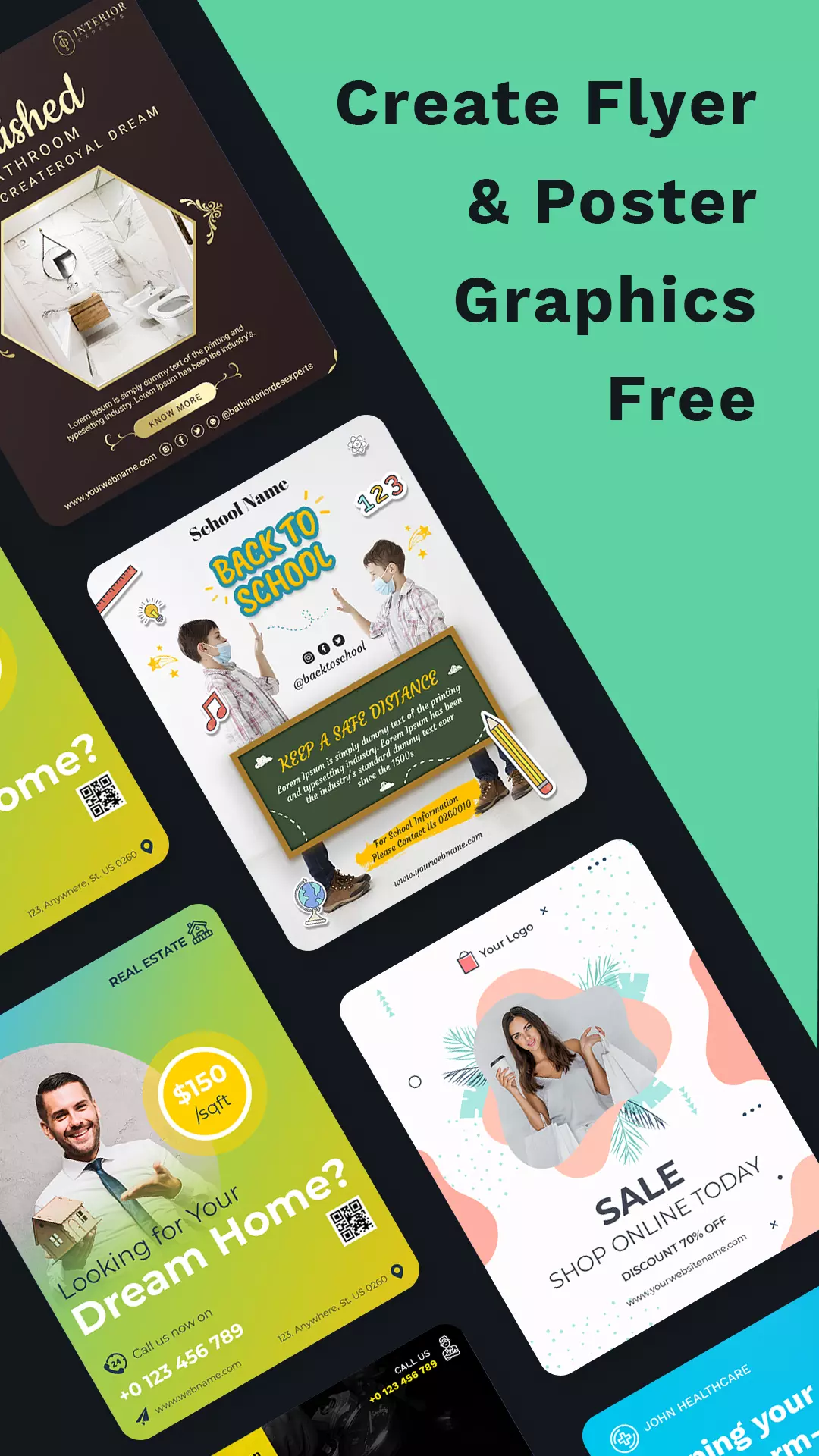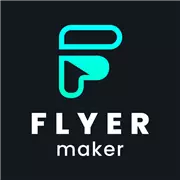 Are you looking for a free, easy and creative promotional flyer maker app?
Make your own flyer, Poster, Ads Banner graphic design by free photo editing app without having designing skill.
Use to create business flyer and graphics for free
For using No specific skills and graphic design skills required
Ready to use templates collection. Easy to design just in minute
Easy Step : 1. Choose template, 2. Customize it, 3. Download & Share it
All business, event, fashion, food, health and fitness category flyer and poster available for free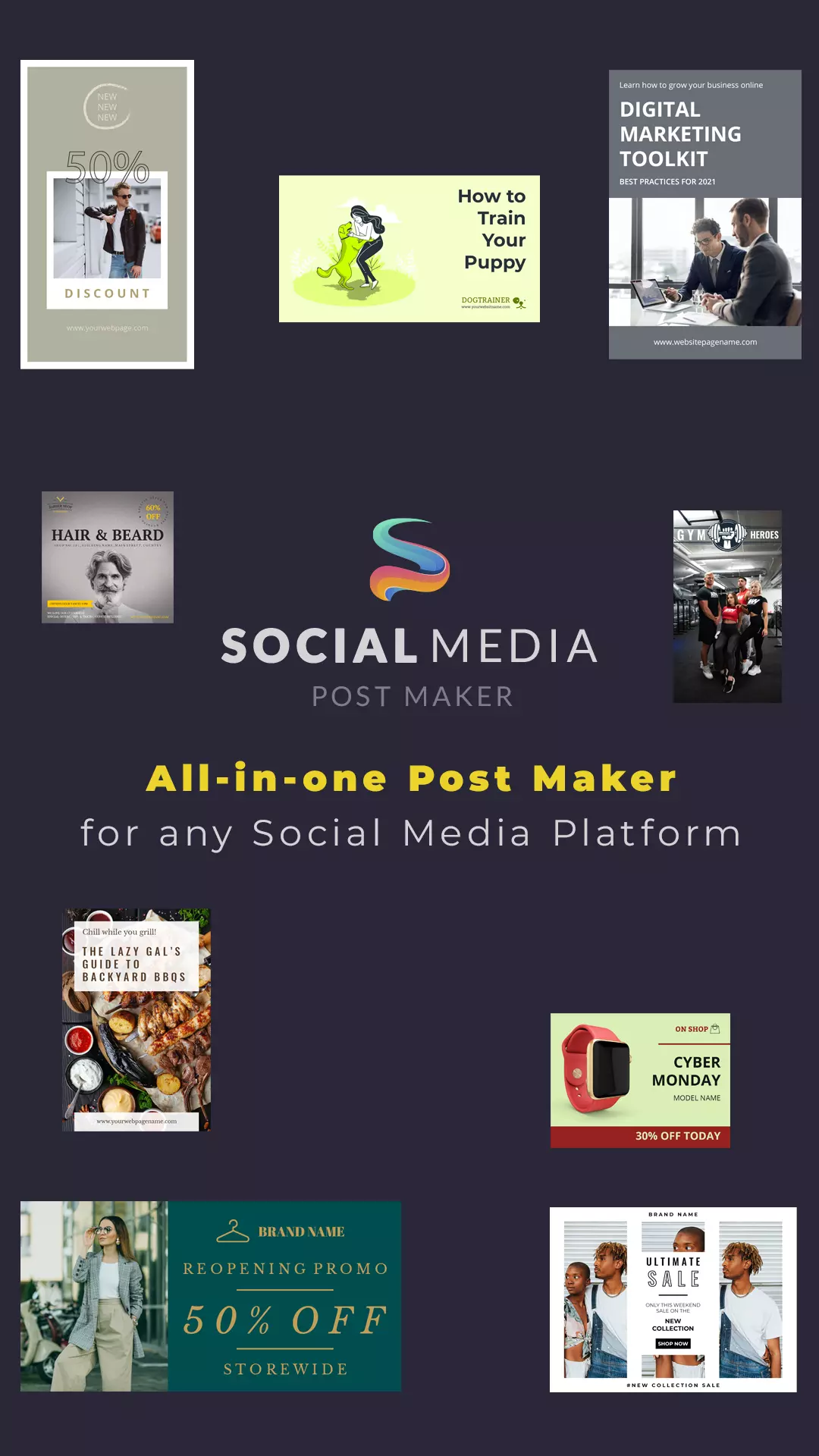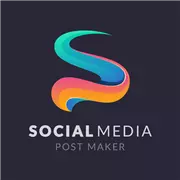 Social Media Post Maker - Socially Graphics Design
Make your own social post & story graphics for facebook, instagram, twitter, snapchat etc with no cost.
Easy Social Media Graphics Design App for free
All in One social media post, story and graphic design app
Design Facebook story, facebook post and facebook cover for free
Create design for Instagram post & instagram story
Twitter graphic, Blog Graphic, Snapchat story, Tumblr post, Youtube thumbnail.

About Us
Online quick & easy to use graphic design, flyer maker free app for beginners and for that no graphic design skills required. Useful business flyer maker.
Create an amazing flyers, poster maker, banner maker, graphic design with background, stickers, text art and shapes.
It's the quick & easiest flyer creator you will ever use. With thousands of flyer templates to choose from, you'll design flyer in minutes.
How to make a flyer
Open the flyer maker app
Find the perfect flyer template
Customize your flyer design
Get creative with more graphic design free elements
Save, share OR re-edit
Flyers, poster maker, banner maker, graphic design, flyer maker design app
FREE 5000+ flyers, poster background and stickers
Just select a background, plain color or your own background photo and customize it
Search flyer from the templates collection
Select a flyer of your choice and customize it
Add stickers & Backgrounds OR add your own
Text Arts & Shapes
Fonts collection, Text and font style
Update logo images or other
Multiple Layers handle
Undo/Redo
Re-Edit
Duplicate your poster and Re-Edit
Save On SD Card
SHARE on Social Media
Make a flyer
Free Online Graphic Design App
Do amazing graphic design without special design skills. Graphic design free can be used to make your portfolio level up. Digital marketing professional can use this template maker, advertisement maker, flyer creator, design app for quick & easy to surround their entire clients.
With this flyer creator, graphic design app, you can create a business flyer, poster app, banner, and advertising flyers.
Why flyer maker is essential?.
Flyers can be used to advertise, invite, announce an event and flyer maker free app is essential for your business promotion.
Latest poster maker with new features helps you to design posters, logo, Advertisement banners, ads flyers, invitation cards, business card, happy birthday greetings, music festival posters, event poster and graphics for social media posts for non professional graphic designers. Create engaging and turning flyers with the flyer maker, poster maker and graphic design app.
Making digital poster app
Making digital poster app helps to grow your business across social media at a faster way. You don't need a graphic designer to create a professional advertising poster flyer. We've designed a good collection of flyer, poster templates and it is free customized through this poster maker app.
A lot of poster backgrounds, creative stickers, text arts, various shapes and graphic design. No graphic design skills required. Create an amazing flyer and poster with graphics.
When to use this flyer maker, poster maker, banner maker, graphic design app?
You're looking for free and easy flyer maker free and poster maker graphic design tools
If you need to design Quick Poster Creator then you are at right place
A high-quality flyer, poster and banner image format is to be downloaded for print & publishing online
This flyers, poster maker free, banner maker, graphic design free app is useful for making poster, flyers, logo, advertising banner, social media marketing and graphic designing.
Create a professional poster in minutes by poster app.
Create flyers, advertising flyers and your brand logo in minutes.
Create amazing graphic designs without design skills.
Create engaging, high turning poster with poster maker free.
Template maker, advertisement maker is an app where you can show your creative mind by using this designing app.
The filters, effects, background, textart and shapes that were hard to create flyers once are now easily editable with our template maker, poster maker free
Please rate the Graphics Maker, Flyer Maker, Poster Making App and give your feedback to help us improve app for you
Feel free and mail your suggestion at help.nameartstudio@gmail.com your feedback is highly appreciated.